Our Blog
Posts for: September, 2020
By Dentistry by Design
September 17, 2020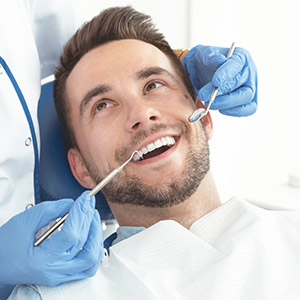 Tooth decay is more prevalent than diseases like cancer, heart disease or influenza. It doesn't have to be—brushing with fluoride toothpaste, flossing, less dietary sugar and regular dental cleanings can lower the risk of this harmful disease.
Hygiene, diet and dental care work because they interrupt the disease process at various points. Daily hygiene and regular dental cleanings remove dental plaque where oral bacteria flourish. Reducing sugar eliminates one of bacteria's feeding sources. With less bacteria, there's less oral acid to erode enamel.
But as good as these methods work, we can now take the fight against tooth decay a step further. We can formulate a prevention strategy tailored to an individual patient that addresses risk factors for decay unique to them.
Poor saliva flow. One of the more important functions of this bodily fluid is to neutralize mouth acid produced by bacteria and released from food during eating. Saliva helps restore the mouth's ideal pH balance needed for optimum oral health. But if you have poor saliva flow, often because of medications, your mouth could be more acidic and thus more prone to decay.
Biofilm imbalance. The inside of your mouth is coated with an ultrathin biofilm made up of proteins, biochemicals and microorganisms. Normally, both beneficial and harmful bacteria reside together with the "good" bacteria having the edge. If the mouth becomes more acidic long-term, however, even the beneficial bacteria adapt and become more like their harmful counterparts.
Genetic factors. Researchers estimate that 40 to 50 hereditary genes can impact cavity development. Some of these genes could impact tooth formation or saliva gland anatomy, while others drive behaviors like a higher craving for sugar. A family history of tooth decay, especially when regular hygiene habits or diet don't seem to be a factor, could be an indicator that genes are influencing a person's dental health.
To determine if these or other factors could be driving a patient's higher risk for tooth decay, many dentists are now gathering more information about medications, family history or lifestyle habits. Using that information, they can introduce other measures for each patient that will lower their risk for tooth decay even more.
If you would like more information on reducing your risk of tooth decay, please contact us or schedule an appointment for a consultation. You can also learn more about this topic by reading the Dear Doctor magazine article "What Everyone Should Know About Tooth Decay."
By Dentistry by Design
September 07, 2020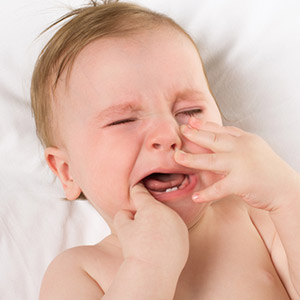 Parents have been dealing with their children's teething pain for as long as parents and children have been around. Along the way, the human race has developed different ways to ease the discomfort of this natural process of dental development. While most are good, common-sense measures, one in particular needs to be avoided at all costs—applying topical oral products to the gums containing Benzocaine.
Benzocaine is a topical anesthetic often found in oral products like Anbesol, Orajel or Topex to help ease tooth pain or sensitivity. The agent can be found in gel, spray, ointment or lozenge products sold over-the-counter. As an analgesic, it's considered relatively safe for adults to use.
But that's not the case with infants or younger children. Researchers have found a link between Benzocaine and methemoglobinemia, a potentially fatal blood condition. Methemoglobinemia elevates the amount of a hemoglobin-like protein called methemoglobin, which in high concentrations can lower oxygen levels being transported to the body's cells through the bloodstream.
Because of their smaller anatomy and organ systems, younger children can have severe reactions to increases in methemoglobin, which can range from shortness of breath or fatigue to seizures, coma or even death. That's why you should never use products with Benzocaine or similar numbing agents to ease teething pain. Instead, follow these common sense practices:
Give your child chilled rubber teething rings, wet washcloths or pacifiers to chew or gnaw on. The combination of cold temperatures and pressure from biting on them will help ease the pain. Just be sure the item isn't frozen, which could cause frost burns to soft tissues.
For temporary relief from soreness, gently massage your baby's gums with a clean, bare finger or with it wrapped in a clean, wet cloth. The massaging action helps counteract the pressure of the incoming tooth.
For intense episodes of teething discomfort, ask your healthcare provider about using an over-the-counter pain reliever like acetaminophen or ibuprofen. Be sure you use only the recommended dose size for your child's age.
Teething is in many ways like a storm—it too shall pass. Be sure you're helping your baby weather it safely.
If you would like more information on dealing with teething pain, please contact us or schedule an appointment for a consultation.