Our Blog
Posts for: May, 2019
By Dentistry by Design
May 16, 2019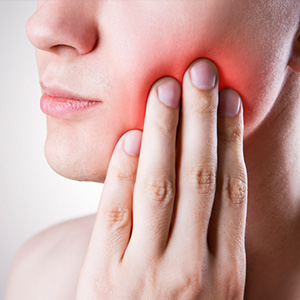 There's no doubt treating dental problems can improve your health. But because the mouth is among the most sensitive areas of the body, many dental procedures can be potentially uncomfortable after treatment.
We rely on pain medication to alleviate any dental work discomfort, especially during recuperation. Our arsenal of pain-relieving drugs includes strong opioid narcotics like morphine or oxycodone which have effectively relieved dental pain for decades. But although they work wonders, they're also highly addictive.
We've all been confronted in the last few years with startling headlines about the opioid addiction epidemic sweeping across the country. Annual deaths resulting from opioid addiction number in the tens of thousands, ahead of motor vehicle accident fatalities. Although illegal drugs like heroin account for some, the source for most addiction cases—an estimated 2 million in 2015 alone—is opioid prescriptions.
Dentists and other healthcare providers are seeking ways to address this problem. One way is to re-examine the use of opioids for pain management and to find alternative means that might reduce the number of narcotic prescriptions.
This has led to new approaches in dentistry regarding pain relief. In a trend that's been underway for several years, we've found managing post-discomfort for many procedures can be done effectively with non-steroidal anti-inflammatory drugs (NSAIDs) like aspirin, acetaminophen or ibuprofen. They don't share the addictive quality of narcotics and are regarded as safer when taken as directed.
There's also been a recent modification with using NSAIDs. Dentists have found that alternating the use of ibuprofen and acetaminophen often amplifies the pain relief found using only one at a time. By doing so, we may further reduce the need for narcotics for more procedures.
The trend now in dentistry is to look first to NSAIDs to manage pain and discomfort after dental work. Narcotics may still be used, but only in a secondary role when absolutely needed. With less narcotic prescriptions thanks to these new pain management protocols, we can reduce the risk of a dangerous addiction.
If you would like more information on managing pain during and after dental work, please contact us or schedule an appointment for a consultation.
By Dentistry by Design
May 06, 2019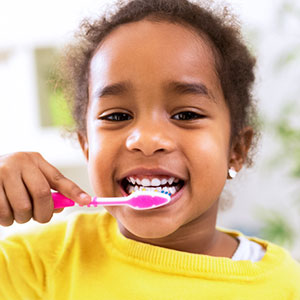 While dental diseases tend to be a greater concern as we get older, they also pose a potential threat to children. A particular type of tooth decay called early childhood caries (ECC) can severely damage children's unprotected teeth and skew their normal dental development.
Fortunately, you can protect your child's teeth from disease with a few simple practices. First and foremost: start a hygiene habit as soon as possible to remove disease-causing bacterial plaque. You don't have to wait until teeth appear, either: simply wipe the baby's gums with a clean wet cloth after nursing to minimize the growth of oral bacteria.
When their teeth do begin to erupt, you can switch to brushing (you can add flossing as more teeth erupt—but until the child shows appropriate dexterity, you'll need to do it for them). For infants, brush gently but thoroughly with a soft-bristled brush and a smear of fluoride toothpaste. When they grow older you can increase the toothpaste to a pea-sized amount. And as soon as you can, get them involved with learning to perform these vital habits on their own.
You should also limit your child's consumption of sugar. Our favorite carbohydrate is also a favorite of bacteria, who consume any remnants in dental plaque as a primary food source. So, keep sugary snacks and foods to a minimum and limit them mainly to mealtimes. And don't put a baby to sleep with a bottle filled with a liquid containing sugar (including formula and breastmilk).
Finally, begin taking your child to the dentist regularly by their first birthday for routine cleanings and checkups. Besides removing any hard to reach plaque, your dentist may also apply sealants and topical fluoride to help protect and strengthen tooth enamel. Regular visits make it more likely to detect the early signs of decay, before it does extensive damage. And beginning early makes it less likely your child will develop a fear of dental visits that could carry on into adulthood.
These and other steps will go a long way in protecting your child's teeth and gums so they develop normally. A little prevention and protection will help ensure a happy, healthy smile later in life.
If you would like more information on helping your child develop healthy teeth and gums, please contact us or schedule an appointment for a consultation. You can also learn more about this topic by reading the Dear Doctor magazine article "Top 10 Oral Health Tips for Children."