Our Blog
Posts for: January, 2016
By Dentistry by Design
January 18, 2016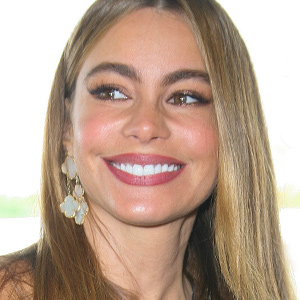 A woman as gorgeous and funny as Sofia Vergara surely planned to be a model and actress from the get-go, right? Wrong! Sofia's first career choice actually was to be… a dentist! That's right, the sexy star of TV's Modern Family actually was only two semesters shy of finishing a dental degree in her native Columbia when she traded dental school for the small screen. Still, dental health remains a top priority for the actress and her son, Manolo.
"I'm obsessed," she recently told People magazine. "My son thinks I'm crazy because I make him do a cleaning every three months. I try to bribe the dentist to make him to do it sooner!"
That's what we call a healthy obsession (teeth-cleaning, not bribery). And while coming in for a professional cleaning every three months may not be necessary for everyone, some people — especially those who are particularly susceptible to gum disease — may benefit from professional cleanings on a three-month schedule. In fact, there is no one-size-fits-all approach to having professional teeth cleanings — but everyone needs this beneficial procedure on a regular basis.
Even if you are meticulous about your daily oral hygiene routine at home, there are plenty of reasons for regular checkups. They include:
Dental exam. Oral health problems such as tooth decay and gum disease are much easier — and less expensive — to treat in the earliest stages. You may not have symptoms of either disease early on, but we can spot the warning signs and take appropriate preventive or restorative measures.
Oral cancer screening. Oral cancer is not just a concern of the middle aged and elderly — young adults can be affected as well (even those who do not smoke). The survival rate for this deadly disease goes up tremendously if it is detected quickly, and an oral cancer screening is part of every routine dental visit.
Professional teeth cleaning. Calcified (hardened) dental plaque (tartar or calculus) can build up near the gum line over time — even if you brush and floss every day. These deposits can irritate your gums and create favorable conditions for tooth decay. You can't remove tartar by flossing or brushing, but we can clear it away — and leave you with a bright, fresh-feeling smile!
So take a tip from Sofia Vergara, and don't skimp on professional cleanings and checkups. If you want to know how often you should come in for routine dental checkups, please contact us or schedule an appointment for a consultation. You can learn more in the Dear Doctor articles "Dental Hygiene Visit" and "Dental Cleanings Using Ultrasonic Scalers."
By Dentistry by Design
January 10, 2016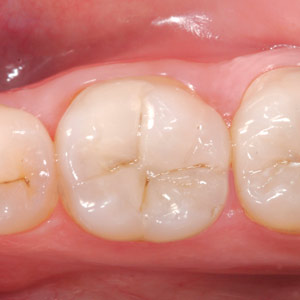 It takes a lot of skill, experience, talent and artistry to create tooth restorations that look so natural that no one can tell them apart from the originals. To do so requires understanding of the normal anatomy of a tooth as well as of the interactions of light and color.
How the anatomy of a tooth determines color
The color that we perceive when looking at a tooth results from the combined appearance of the tooth's center core (dentin layer) and its covering enamel. Going from the outside in, the enamel is made of tightly packed crystals of calcium, which cause it to be one of the hardest substances naturally produced by animals. The crystals are also responsible for a tooth's brilliance and translucence. The dentin is more like bone, a porous living tissue composed of microscopic tubes, interspersed with more calcium crystals. In the very center of the tooth is a central chamber containing the pulp and nerves.
Each of these layers has its own physical and optical properties. Since the enamel is translucent and the dentin is more opaque, most of the tooth's color comes from the dentin and is transmitted through the enamel layer. Factors that affect this transmission include the thickness and age of the enamel as well as external tooth whitening.
If the enamel is more translucent, more of the color of the dentin shows through. If it is more opaque, the enamel absorbs and reflects light so that less color is visible and the enamel looks brighter.
The language of color composition and reflected light
Color means the whole spectrum in the rainbow. The spectrum is made up of the three primary colors — red, blue, and green. When all are combined, they create white light.
Hue refers to the brightest forms of the colors. The color we perceive depends on the dominant wavelength of light that is reflected by an object.
Value refers to a color's lightness or darkness. A brighter color has a higher value.
Chroma is the amount of identifiable hue in a color. An achromatic color (without hue) appears gray.
Saturation is a measure of a color's intensity.
This terminology of color is used not only by dentists and dental technicians, but also by a wide range of artists. It implies expertise and understanding of how colors work, how they vary and change and affect one another.
Contact us today to schedule an appointment or to discuss your questions about bonding to repair chipped teeth. You can also learn more by reading the Dear Doctor article, "Artistic Repair of Front Teeth with Composite Resin."